Right now, Resilient NJ Raritan River and Bay Communities is in the visioning process. Visioning involves gathering information and input from you to help with the next step: risk assessment. We will share results of the risk assessment when they become available and information in this section of the website will evolve as we learn more.
What is Risk?
Risk is the potential for a hazard to have negative impacts. For flooding, this means the potential for water to damage and disrupt our communities. Flood risk is the interaction between flood hazards, where people live, and the systems and structures that support our way of life. Risk increases when the hazard increases, such as by climate change, or when more people and their belongings appear in harm's way. For instance, the more people affected or the more critical a system is, the higher the risk.
What Types of Flood Hazards Should We Be Concerned About?
The Resilient NJ Raritan River and Bay Communities are exposed to a variety of flood hazards. These hazards vary in terms of the source of flooding, affect different areas, and require different strategies to address them.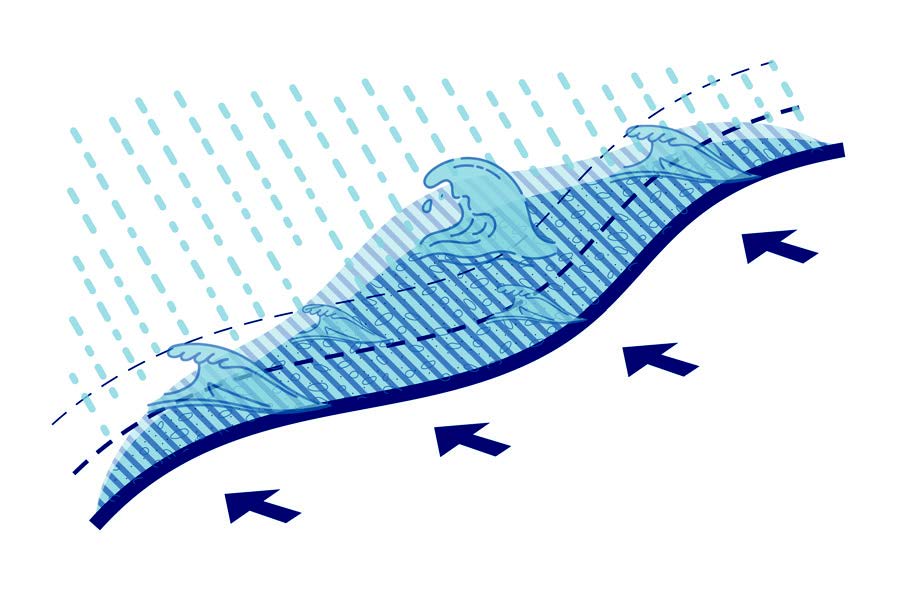 Coastal Storms:
Coastal storms create flooding due to waves and storm surge—a rise in water levels due to storm pressure and winds—which can also lead to coastal erosion. Coastal storms can also bring high winds and heavy rains. As we saw during Sandy, much of this region is threatened by coastal storms.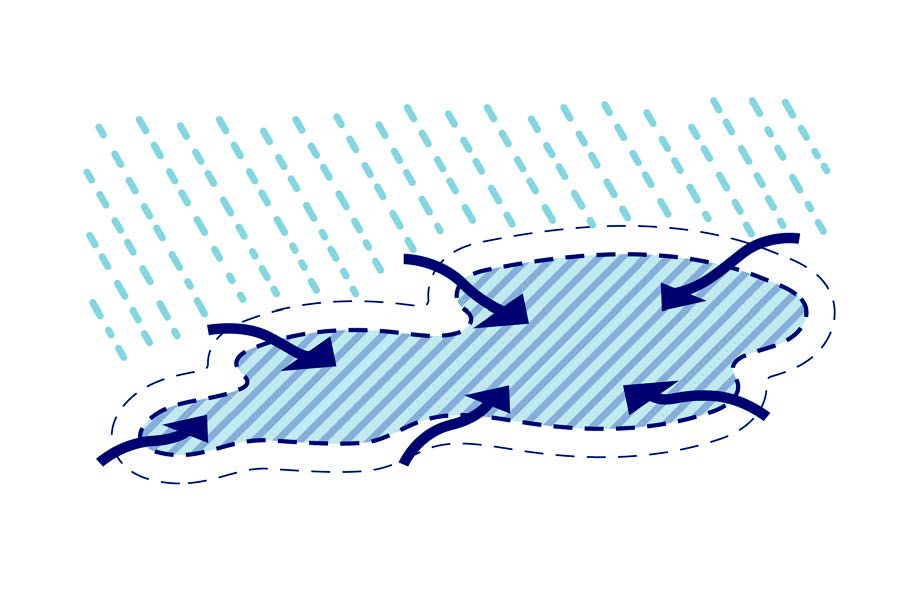 Rainfall Flooding:
Lower lying areas, both along waterways and inland, can flood due to heavy rain events overwhelming drainage infrastructure. This is an issue across the region today.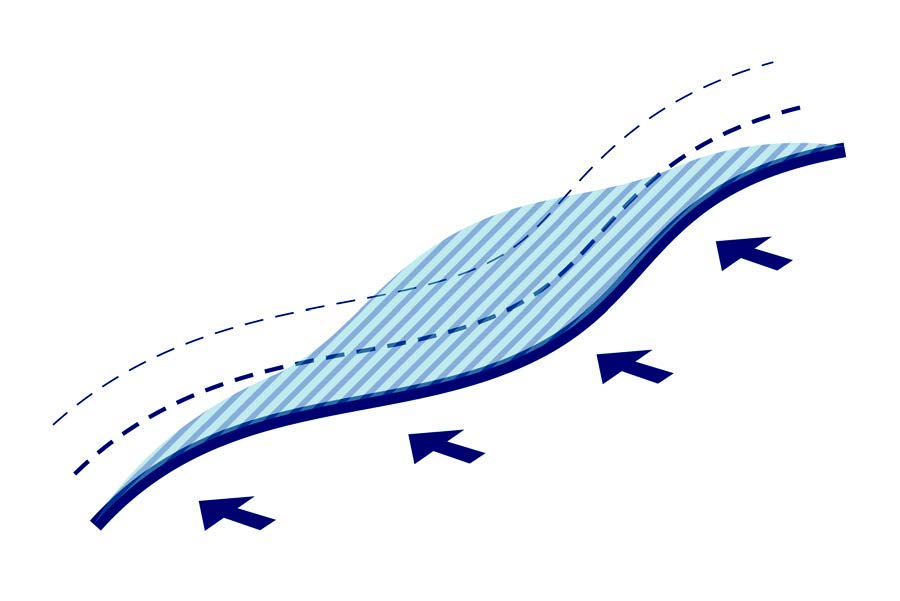 Tidal Flooding:
Low-lying coastal areas flood when water levels rise above ground elevation due to high tides. While today there are limited areas in the region that face this hazard, the lowest-lying coastal areas along the Raritan River, South River, and the Arthur Kill will be impacted in the future if nothing is done to address sea level rise.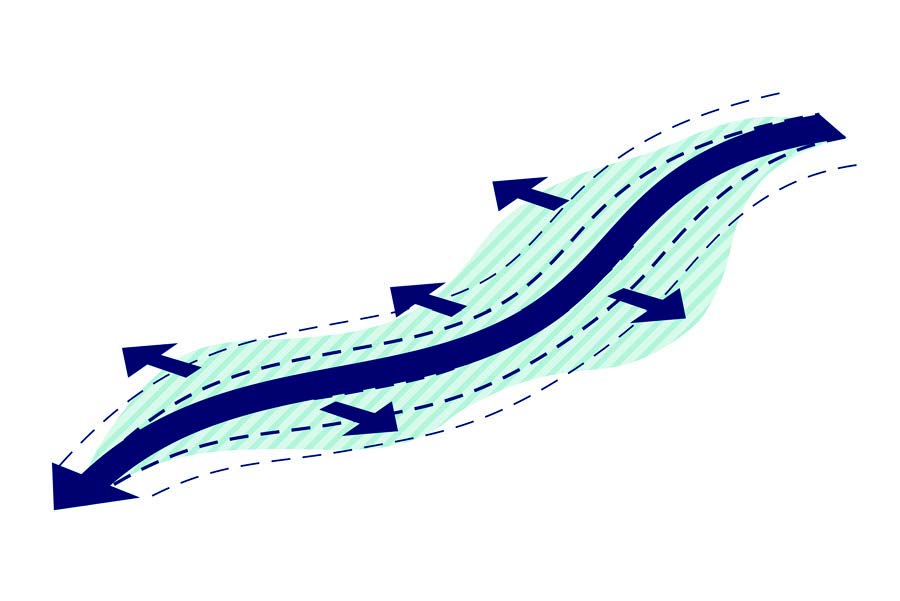 Riverine Flooding:
This type of flooding occurs when rivers, streams, lakes, reservoirs, or canals overflow due to extreme rainfall or rapid snowmelt.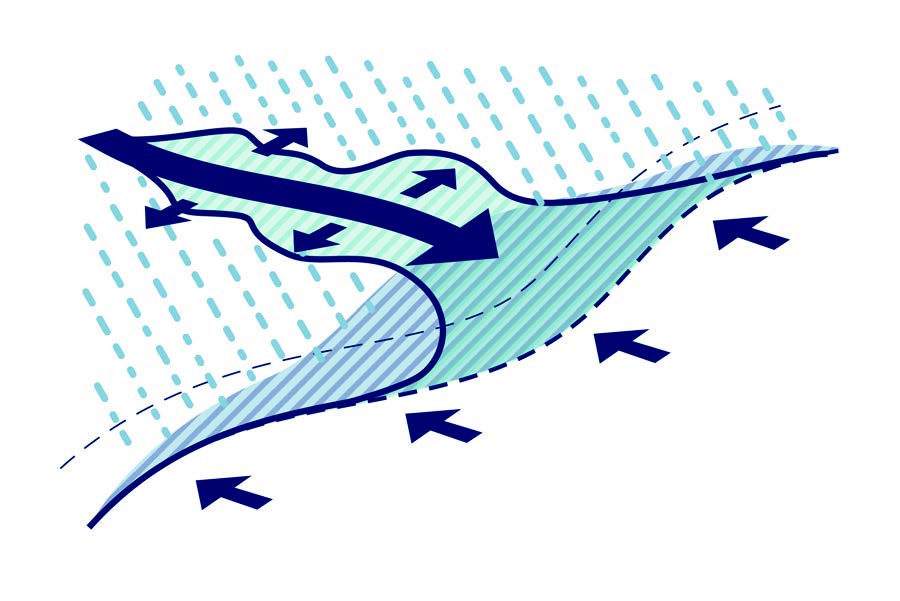 Joint Flooding:
Sometimes referred to as compound flooding, joint flooding is a combination of riverine and coastal flooding along tidally influenced rivers. While the Arthur Kill in this area is largely controlled by coastal flooding, joint flooding is an issue for the Raritan and South Rivers.
HOW WILL CLIMATE CHANGE INCREASE FLOOD HAZARDS?
The Raritan River and Bay Communities will be impacted by climate change in a variety of ways. This includes changes in everyday conditions, such as tides and average temperatures, as well as more frequent and severe coastal storms, severe rain events, and heat waves.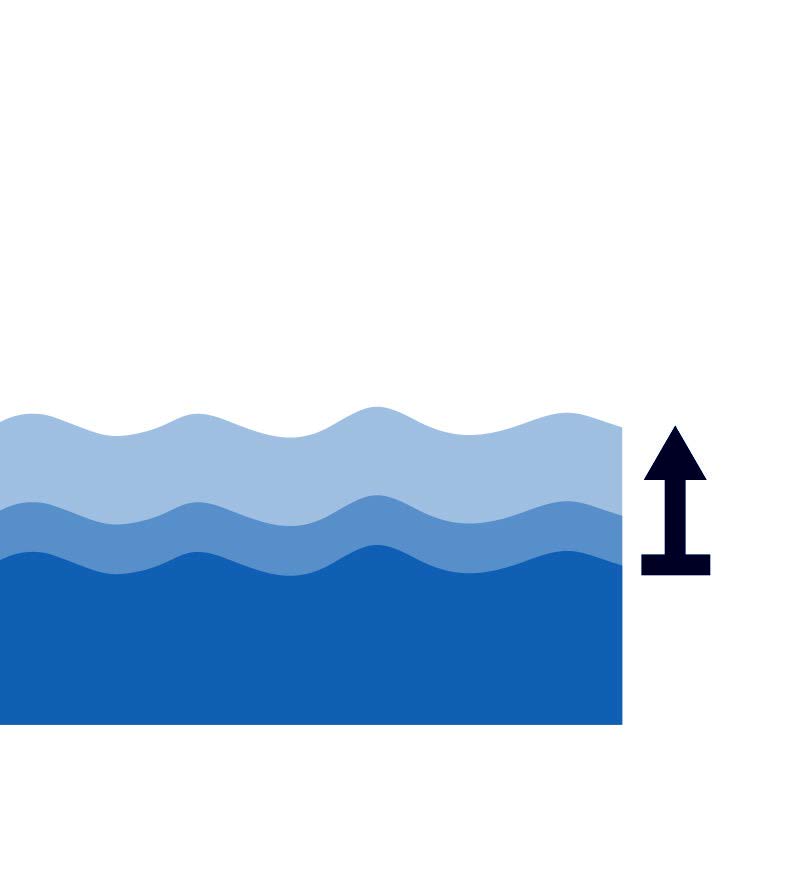 Sea Level Rise:
Sea level rise will increase the height of tides, leading to more tidal flooding and increasing water levels during a coastal storm. While climate research indicates that changes in ocean temperatures may lead to more frequent and stronger tropical storms, this impact is less predictable and harder to project.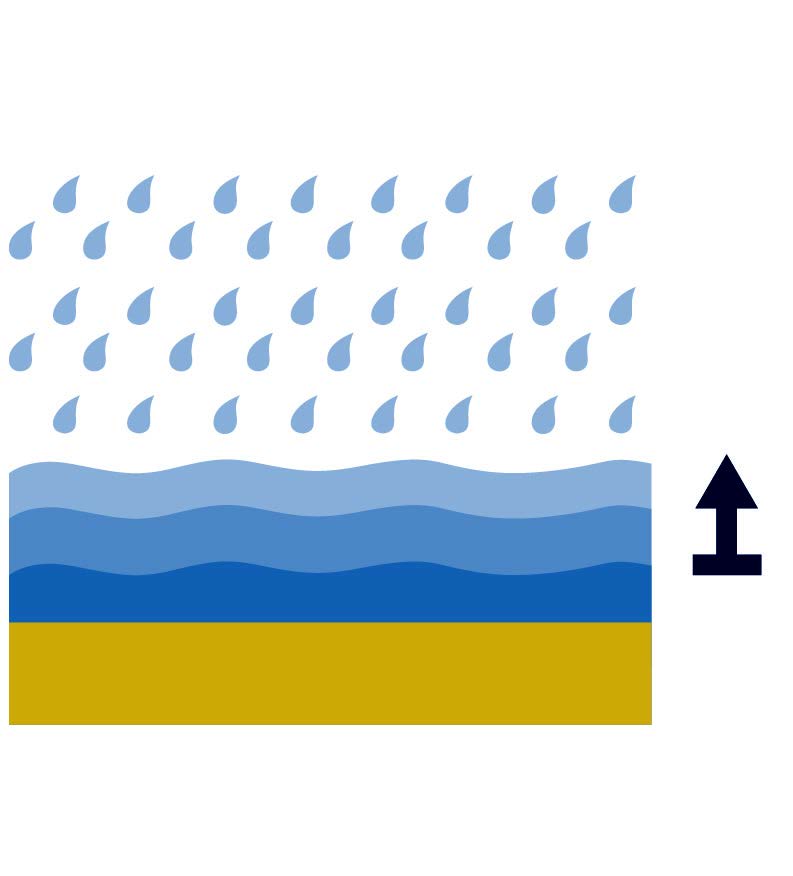 Increased Precipitation:
Increased precipitation will lead to increased rainfall flooding and riverine flooding.
HOW CAN WE AFFECT THESE RISKS?
Each individual can have an impact on the level of risk in his or her community.
COMMUNITY PLANNING DECISIONS THAT DETERMINE HOW LAND IS USED WITHIN THE FLOODPLAIN CAN AFFECT FLOOD RISK.
Importantly, the everyday actions of people also can help reduce flood risk. Knowing the risk you face and developing a plan for what to do in a flood is an easy step that you and all the people in your community can take to reduce risk. Talking to your friends and neighbors and spreading information about flood risk can also make your community better prepared.
on what you can do and what we are looking to do together through Resilient NJ Raritan River and Bay Communities.
WHAT AREAS OF OUR REGION ARE MOST VULNERABLE TO FLOODING?
Note: The map shows areas with a 1.0 percent or 0.2 percent annual chance or greater risk of coastal or river flooding only. The maps are valuable policy setting tools, but provide only a coarse estimation of risk. FEMA is updating these maps, and will provide new ones around 2023. NJDEP has developed flood data for Resilient New Jersey. NJDEP's maps will be on the website once ready and will help complete the risk assessment.
Various layers on the map will appear as you zoom in and out.
Get Involved
If you live or work in Carteret, Old Bridge, Perth Amboy, South Amboy, Sayreville, South River, or Woodbridge, you are the most important stakeholder. Most likely, you have already been impacted by flooding in some way and the long-term effects of Resilient NJ Raritan River and Bay Communities will affect your community. Your input is vitally important to support development of an effective roadmap for flood reduction that will also improve the daily quality of life in your region.
GET RESILIENT NJ PROJECT UPDATES!
You can easily get project updates by signing up via the form below, or simply leave a voicemail with your comments on our project hotline at 732-661-3808. Staffing constraints do not allow for callbacks, but all comments will be reviewed and considered. Look forward to hearing from you!
Tell us what is important to you!
Take this survey so you can tell us about the places you value most in your neighborhood or areas where you have seen flooding.
Download the Irys app on your mobile phone to report current or past flooding, share your input directly to the project team, and get regular project updates. You can also plot your thoughts on our map!