If you live or work in Carteret, Old Bridge, Perth Amboy, South Amboy, Sayreville, South River, or Woodbridge, you are the most important stakeholder.
You have most likely already been impacted by flooding in some way and the long-term effects of Resilient NJ Raritan River and Bay Communities will affect your community. Your input is vitally important to support development of an effective roadmap for flood reduction that will also improve daily quality of life.
Diversity, Equity, and Inclusion
This project has the potential to impact thousands of people in underserved communities for generations to come. Therefore, incorporating the principles of diversity, equity, and inclusion into project processes and outcomes is critical to the success of Resilient NJ Raritan River and Bay Communities. The program seeks input from all stakeholders, including those in underserved communities.
What do we mean when we say that a goal of the Resilient NJ Raritan River and Bay Communities project is to foster diversity, equity, and inclusion?
Some people are consistently left out of or underserved by economic, political, cultural, and social systems and related activities. This exclusion or marginalization can significantly impact  individuals, families, and communities. More effective decisions are made with diverse input. All voices that could be affected by decisions should have the opportunity to be heard. Equitable processes and outcomes are required for successful plans and projects.
Resilient NJ Raritan River and Bay Communities seeks to promote diversity, equity, and inclusion by:
Welcoming marginalized and underserved groups, which will differ by community but are particularly Black and Brown people, to the flood risk reduction and resilience process. Ensuring these groups have access to the resources and opportunities necessary to connect with the program and improve the quality of their lives.
Identifying and acknowledging disparities along race, class, gender, disability status, and other dimensions of diversity in the project-planning process and in outcomes and working actively to reduce those disparities.
Recognizing a special responsibility to elevate the priorities of the individuals and organizations in the communities where we work, particularly those who have been underserved in the past.
Focusing resources and approaches to mitigate the consequences of systemic racism.
Ensuring diversity and inclusion in decision-making processes and ensuring equitable access to opportunities to be heard in those processes.
We are working to accomplish these goals by:
Reaching out to partner organizations that can help our engagement efforts be more welcoming and reach and obtain input from the people they serve.
Providing as many ways to engage as possible as easily as possible.
Providing ways to get and receive information in multiple languages.
We welcome your feedback on our diversity, equity, and inclusion goals, as well as on what additional steps may be needed. Together, we will expand and refine how we maximize engagement and lift the voices of those who could benefit from or be affected by this process.
SHAPE OUR REGION'S RESILIENT FUTURE
Share your vision of Resilient NJ Raritan River and Bay Communities and provide feedback on important findings.
What changes in your community do you want to see for yourself and for future generations?
What community facilities or resources do you and your family use the most?
Tell us about what are completed, ongoing or planned resilience projects in your community?
Many ways to participate
Below are some of the ways you can participate in the process. We will continue to expand these public involvement opportunities as we hear from you about what works for you and the people you know.
Download the App
We encourage you to download the Irys app on your mobile phone. This useful tool provides information about the project, meeting schedules, and surveys. It also enables you to submit information about how you experience flood risk and share your vision for the future of your neighborhood.


Public meetings, partner meetings, and focus groups
During the visioning process, we are working with partners to reach people where they're at through outreach at existing meetings and events. Our third community meeting was held on May 18th (Click here to learn more about what we heard!) in which we'll discuss other ongoing resilience initiatives and tools that can reduce flooding. Please visit this website, sign up for emails, download the Irys app, or follow social media for more opportunities to engage and participate as the project progresses.
Leave a voicemail
on our project hotline at:
While we cannot respond to callers to our hotline, we encourage you to leave your comments and we will review and consider all input received.
WE WOULD LIKE YOUR INPUT
The Resilient NJ Raritan River and Bay Communities program will develop flood risk and resilience solutions for Carteret, Old Bridge, Perth Amboy, South Amboy, Sayreville, South River, and Woodbridge in Middlesex County. We are seeking your feedback on what types of resiliency strategies you want to see in your community. Please provide your input by taking our survey!
And more…
Below are additional ways to connect with the project:
Become an engagement partner to help get the word out and share feedback you hear
Reach out to Steering Committee representatives from your city
Become an engagement partner
We are seeking partners to help us ensure we receive as much input from our community as possible. If you are an organization that works with people who live or work in the area and would like to be involved, please complete our five-minute partner interest survey.
OUR ASK – Partner with us by:
Let us know the best way to engage your organization in the project.
Let us know what language we should translate materials into for your use.
Share your organization's social media handles so that we may like and follow your organization.
Let us know how we can plan and structure our outreach and engagement materials so the people you serve can most effectively engage with the project.
Let us know your interest in joining the partner meeting (to be scheduled) to learn more about the project and share your input.
WHAT IT MEANS TO BE AN ENGAGEMENT PARTNER:
There are multiple ways to partner, based on what works best for your organization:
Posting and / or sharing project flyer(s) with your contact list
Following and engaging with the project on social media @ResilientRRBC
Linking and posting project information on your website or through your newsletters
Conducting your own "meeting in a box" and providing feedback to the project team through a simple Microsoft form
Sharing results of conversations you may have about the project
Downloading or sharing the Irys app to provide feedback wherever you are
Together, we may discover other ways that could help maximize success!
WHEN:
Roughly each quarter, we will provide new information and tools for sharing, as well as get your initial input on materials shortly before the launch date.
Working together, we can help develop more resilient Raritan River and Bay Communities.
The work of the Resilient NJ Raritan River and Bay Communities project is overseen by a Regional Team comprising the Middlesex County Office of Planning, and the municipalities of Carteret, Old Bridge, Perth Amboy, South Amboy, Sayreville, South River, and Woodbridge. Below are the members for each Region Team entity:
Middlesex County Office of Planning – Doug Greenfeld
Carteret – Daniel Beasley, Patrick J. DeBlasio, John Dupont
Old Bridge – Veena Sawant, Damian Gil
Perth Amboy – Jeffrey Rauch, Tashi Vazquez, Larry Cattano, Jamie Rios
South Amboy – Glenn Skarzynski, Mark Rasimowicz
Sayreville – Kirk Miick, Dan Frankel, John Zebrowski
South River – Art Londensky
Woodbridge – Mike Gelin, Marta Darden, Tom Flynn, Megan Kushpa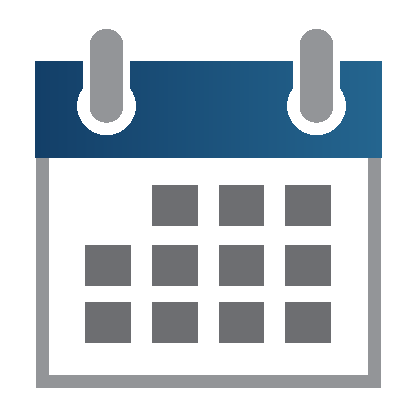 Upcoming Meetings
We are partnering with local organizations to conduct public meetings.
Information about upcoming meetings will be posted on this website, on social media, and in the Irys app.
There are no upcoming events.